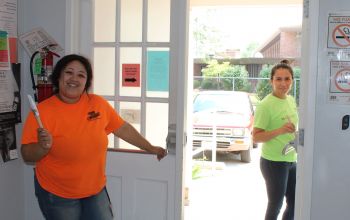 VOLUNTEER
Join us at Dove! Volunteer!
Volunteer!
EVENTS
Check here for Upcoming Events at Dove!
Events!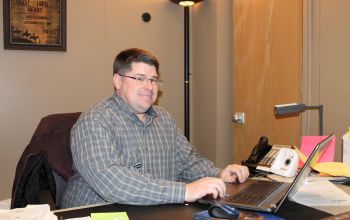 DONATE
Please Donate now, your support means so much to us!
Donate!
News and Updates
PUBLIC NOTICE
Decatur-Macon County Continuum of Care (IL-516)
FY 2019 Continuum of Care Application
Objective Selection and Ranking of Projects
This Public Notice complies with the Notice of Funding Availability (NOFA) for the FY 2019 Continuum of Care Program Competition FR-6200-N-25.
see the Customize Rating Criteria from the link in the Macon County Continuum of Care box

Projects are selected and ranked by the CoC's Ranking Committee, which consists of persons who are not connected with any funded agencies or funded projects.
The CoC uses the HUD Project Rating and Ranking Tool. This Project Rating and Ranking Tool is an optional tool that can be used by CoCs to evaluate projects and set ranking priorities within the CoC. It uses objective, performance-based scoring criteria and selection priorities that are approved by the CoC to determine the extent to which each project addresses HUD's policy priorities. We customized features to employ rating factors that are most relevant to our CoC and the priorities our CoC has adopted to inform system (re)design. The customization is shown on pages 3-5.
The tool can be viewed at https://www.hudexchange.info/resources/documents/project-rating-and-ranking-tool.xlsb.
In addition to the HUD Project Rating and Ranking Tool, this CoC provided an alternate method for projects submitted by victim services organizations (page 2).
Page 2 of 5
Selection & Ranking for Projects Submitted by Victim Services Providers
Restrictions are in place that protect privacy and foster safety for victims of domestic violence, sexual
assault, stalking, dating violence, and human trafficking. These restrictions prohibit the sharing of data
that is used to select and rank projects that are submitted by organizations that do not serve victims of
these crimes.
Therefore the CoC Ranking Committee has developed this alternate system of selecting and ranking
projects submitted by victim service providers.
Project Selection
The Ranking Committee selects projects submitted by victim services providers based on the following
criteria:
1. Projects and applicants must meet threshold requirements as required by HUD and the CoC.
2. Projects must serve eligible populations.
3. Projects must be eligible for funding as new or renewal projects, as defined by HUD for the
specific CoC competition year.
4. Project expenditures must consist of eligible costs.
5. Projects must adhere to principles of victim safety in all policies and practices, including at a
minimum (a) victim-centered services, (b) client choice, and (3) protection of individual data.
Projects meeting the above criteria are selected and ranked.
Ranking Process
The Ranking Committee reviews projects submitted by victim services providers and assigns them to
rankings in the CoC Project Priority Listing. It takes the following factors into consideration:
• Improving victim safety
• Data from a database comparable to HMIS
• Demonstration of need
• Demonstration of ability to address the need effectively
• Number of persons served
• Use of research-based practices
• Realistic and achievable goals
• Cost per client
• Internal evaluations conducted by or for the grantee
• Positive feedback on client satisfaction surveys
• Positive relationships with local networks, including (a) health care; (b) law enforcement and
criminal justice; (c) CoC; (d) human services; (e) advocacy groups; and (f) education
• Standing with state and national associations
• Other factors relevant to the type of project proposed
After considering the above factors, the Ranking places each project in appropriate order in the CoC
rankings.
Page 3 of 5
Page 4 of 5
Page 5 of 5
Upcoming Events
Jul 30th, 10:00 am - 2:00 pm
---
Jul 30th, 1:00 pm - 2:00 pm
---
Jul 30th, 1:00 pm - 3:00 pm
---
Jul 30th, 1:30 pm - 2:30 pm
---
Jul 30th, 5:30 pm - 7:00 pm
Jul 31st, 9:00 am - 10:00 am
---
Jul 31st, 9:00 am - 11:00 am
---
Jul 31st, 1:00 pm - 3:00 pm
---
Jul 31st, 1:00 pm - 2:00 pm
---
Jul 31st, 1:00 pm - 3:30 pm